Visit the birthplace of the Olympic Games.
---
Located in western Peloponnese, Ancient Olympia, one of the most important archaeological sites of Greece, is well-known as the birthplace of the most famous and important sporting event in the world, the Olympic Games.
The Olympic Games in the times of ancient Greece were about more than just sports. They represented the nobility and greatness of competition. These ideals, have continued to this day.
The modern Olympic Games are undoubtedly the world's most important sporting competition and have their basis here. From the marathon to the olive wreath, there are still clear influences today from the ancient Greek times.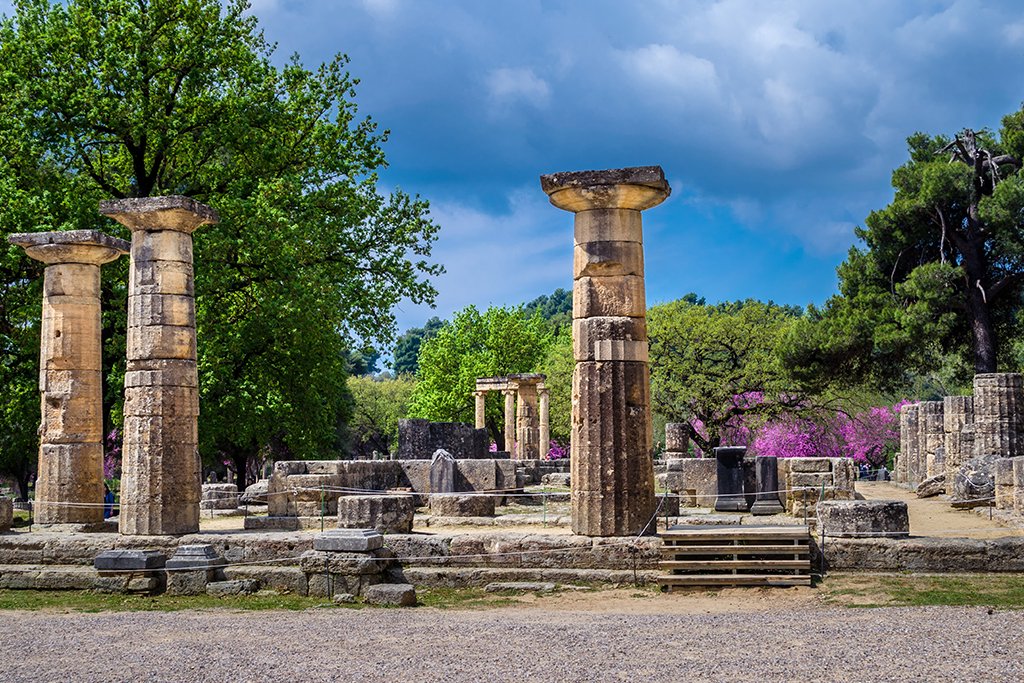 The archaeological site of Olympia includes the Ancient Stadium and the temple of Zeus as well as several other buildings erected around them, such as athletic premises used for the preparation and celebration of the Olympic Games, historical monuments, small temples and museums.
The most significant sights at Ancient Olympia are:
The Ancient Stadium
The temple of Zeus
The temple of Hera
The Philippeion
The Archaeological Museum
The Museum of Ancient Olympic Games
Visiting Ancient Olympia is a once in a lifetime experience. You will feel the vibes of the athletes competing over a crown of olive leaves, but much more importantly the historical immortality of the participants and the greatness of the Olympic Games.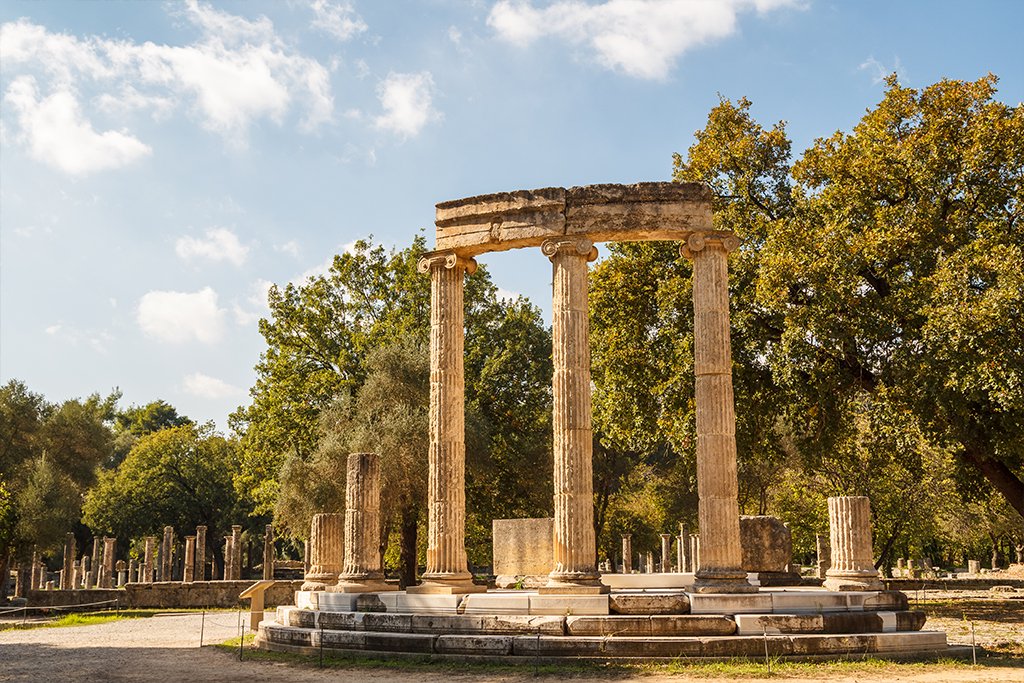 One of the most popular daytrips from Athens is the visit to Ancient Olympia. Zela Jet can offer a variety of small, medium and larger helicopters for you so that you reach your destination in 45 minutes. The helicopter will be waiting for as long as you want and then take you back to Athens. If you are visiting Greece, don't miss the opportunity to explore Ancient Olympia. Contact us and book your flight.
Popular private charter routings from/to Ancient Olympia.
Private helicopter Ancient Olympia from/to Athens 
Private helicopter Ancient Olympia from/to Thessaloniki  
How much does chartering a helicopter from/to Ancient Olympia cost?
To learn more on pricing please send in a request through our website or seek advise directly from our sales team at [email protected]