Sports Charters
---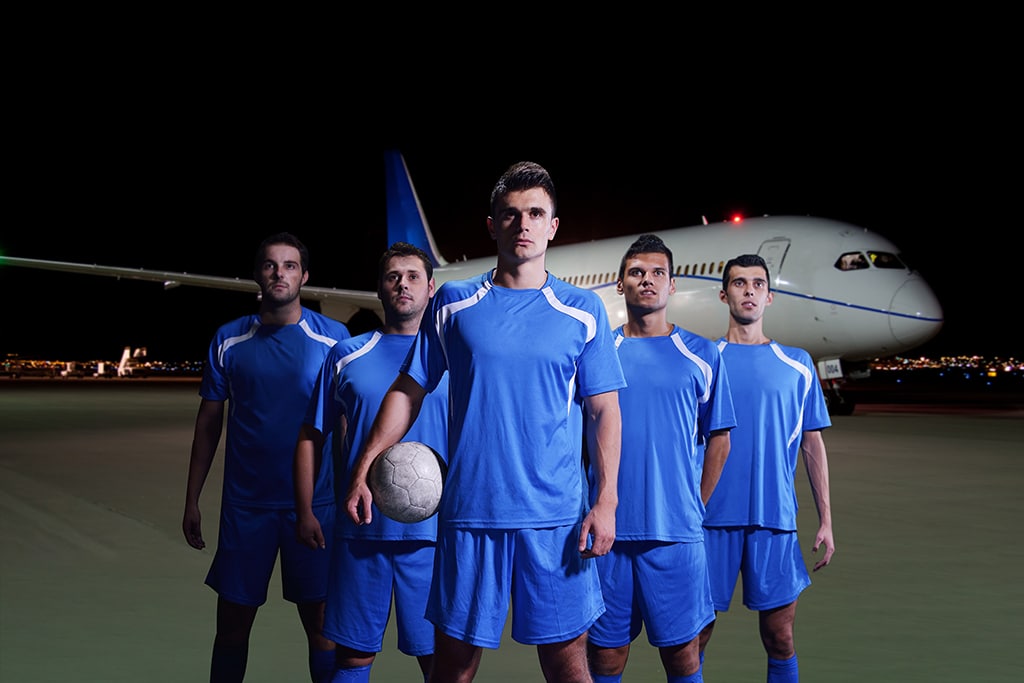 Experience seamless athletics private jet charter services for unparalleled convenience and luxury.Zela Jet and Zela Aviation have been successfully been involved in sports charters due to Zela Aviation's presence in the market since the company's establishment 2006. Our team works closely with operators and football teams all around the world and especially in Europe to ensure each requirements of respective sports teams are met at the highest of standards and providing the specific service details needed such as plane seat comfort, meal preparation, timings of departure and landing and luggage capacity. Sports team flight charters is a speciality of Zela Jet's sales team. We have extensive experience reserving private planes for sporting organisations, with a focus on providing athletes with transportation between any cities and games. Whether you're an amateur, a professional, an Olympian, high school athletics, private teams, college and university teams, semi-professional and professional sports teams, as well as individual athletes Zela Jet will be able to assist with your needs.
With Zela Jet's sports charter department, you can enjoy the flexibility of scheduling flights that work with your team's practice and game schedules, as well as the convenience of arriving at smaller airports closer to your final destination. We offer a range of aircraft options, from light jets to large commerical airline cabins, that can accommodate teams of any size. Our sports charter services can also offers a variety of customizable in-flight amenities, such as catering and entertainment options, to make your travel experience even more enjoyable. We understand that traveling for sports events can be tiring, which is why we aim to provide a comfortable and relaxing atmosphere onboard our aircraft, allowing you to arrive at your destination refreshed and ready to perform at your best.
Zela Jet is part of Zela Aviation Group of Companies. Zela Aviation is a Partner Member of ISTAA, International Sport and Travel Agencies Association. ISTAA is a partnership of Sports Travel Agencies worldwide.
For more information please get in touch with our dedicated sports chartering team at [email protected]