Koufonisia, One of the most beautiful islands in the Cyclades accessible with our helicopters. 
---
Koufonissia is a set of 2 islands that belong in Cyclades Group of the Greek islands. They were not a very famous destination until 1990. That is why the natural beauty is almost unaltered and their beauty is one of a kind. From 1990 and on, they have become the alternative Cycladic option for people that love crystal waters and nature and prefer a discrete more relaxed tourism.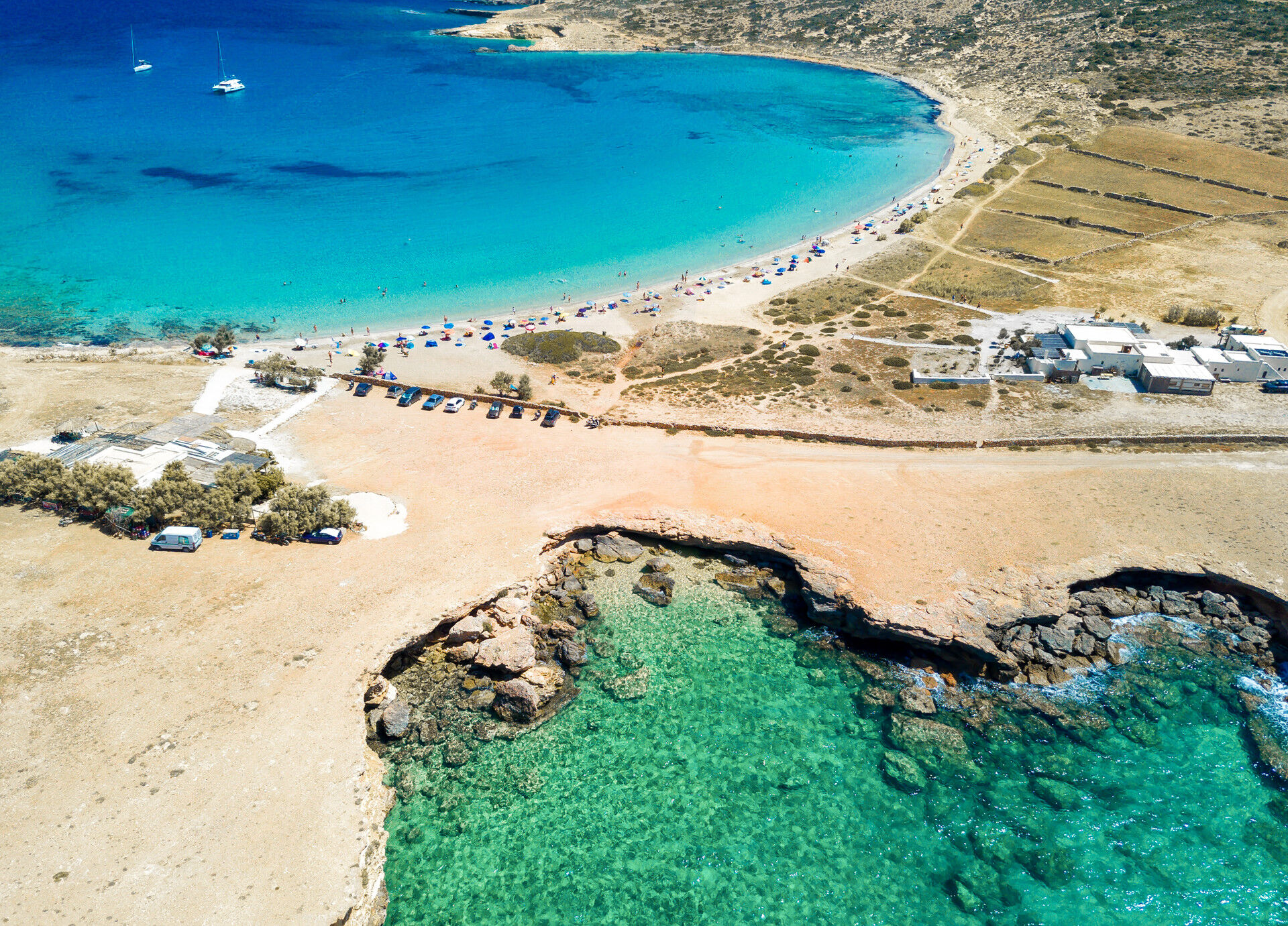 As mentioned previously, the two islands that complete the set are Ano Koufonisi and Kato Koufonissi. Ano Koufonissi is the one with the most movement, since it is where hotels, restaurants, bars and landmarks are located. The most usual means of travel are foot and bikes since the island is significantly small. Kato Koufonissi is uninhabited and you can only reach it with a small boat trip from Ano Koufonisi. It is well known for campers, since free camping occurs in the summertime there.
Well known for their majestic beaches, Koufonissia have some honourable mentions as their most beautiful beaches. Ano Koufonissia have Foinikas beach, Loutro beach, Pori beach and Italida beach and Kato Koufonissia have Detis beach, Nero Beach and Panagia beach. One can take a small boat and explore Kato Koufonissia in order to visit more remote and secluded beaches and also explore different amazing sea caves that the island has to offer.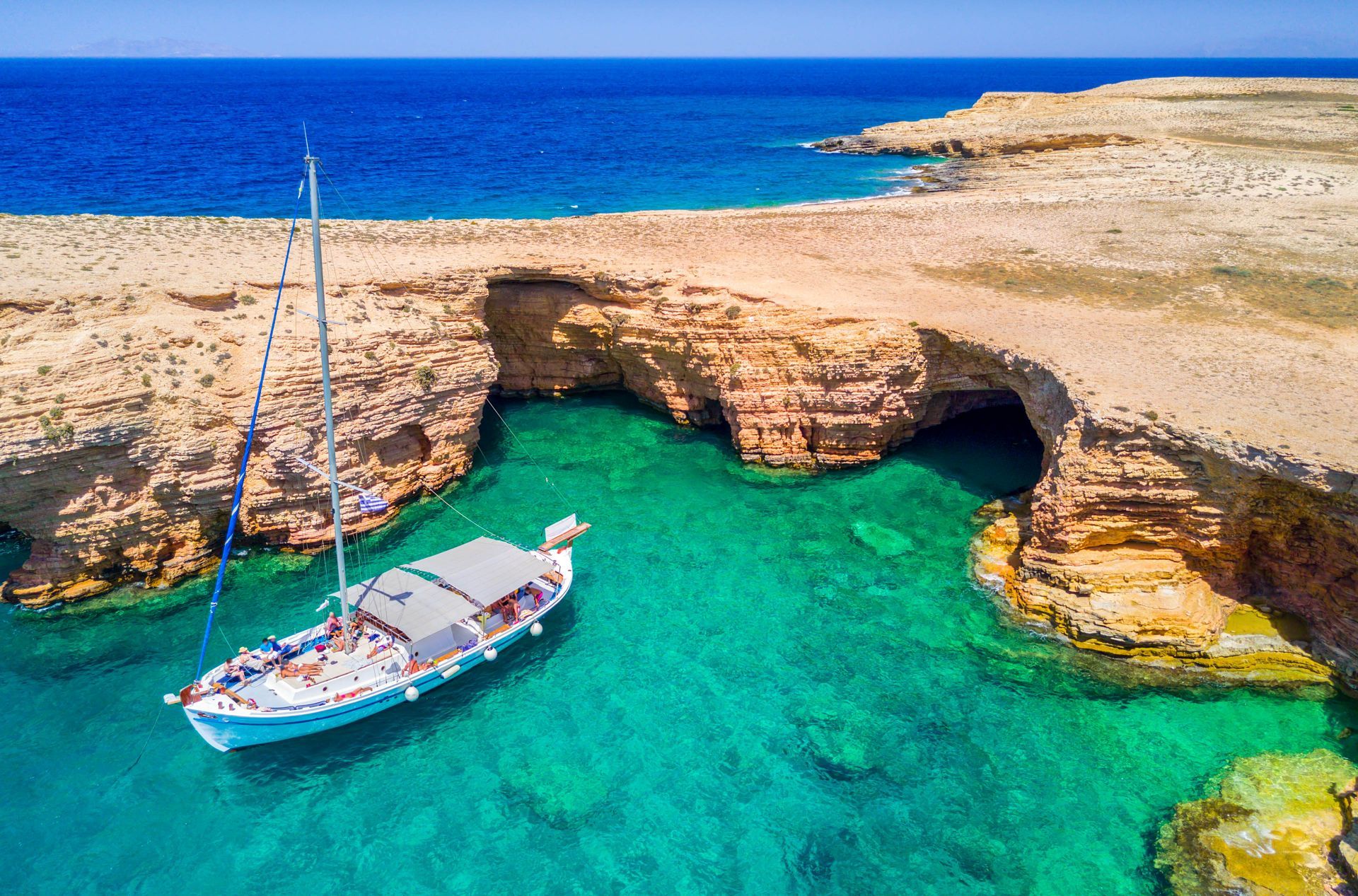 There is not enough evidence to tell the early story of Koufonissia but according to a few excavations that were made, it has been inhabited from the prehistoric age. It was always a very hard spot to inhabit since pirates roamed these seas and were an eminent threat. Only after the 19th century where the Greek navy faced the piracy issues, then some inhabitants approached Koufonissia again.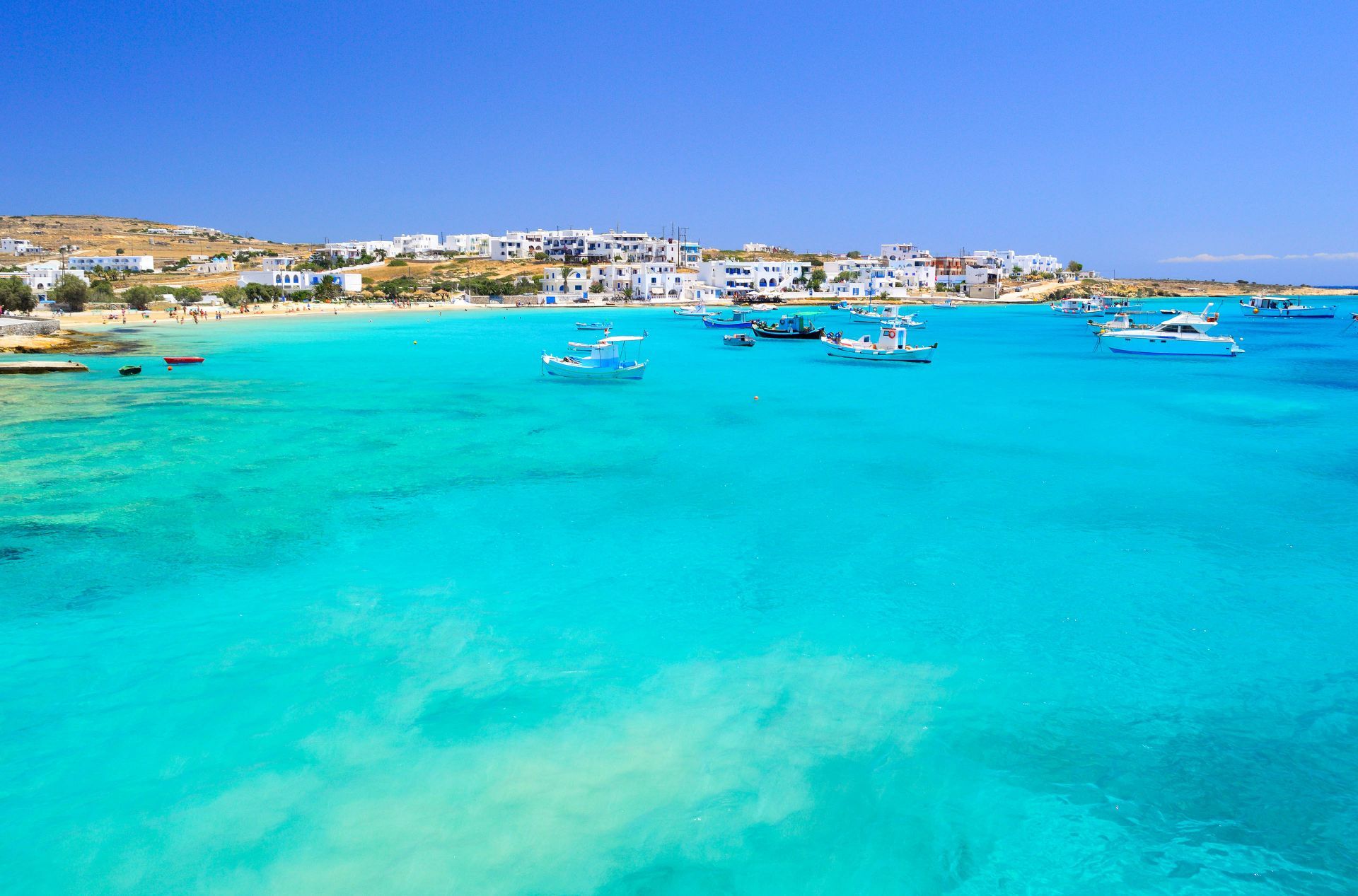 Like every Cycladic Island, Koufonissia have a small main town, Chora. Walk around the narrow alleyways, and discover the traditional architecture and unique island charm it has to offer. Plenty of cafeterias, restaurants and bars that one can enjoy, as well as shops with clothes, souvenirs etc. One can also find a small Ethnographic Museum which was interestingly made by locals offering old objects they had in order to keep the culture existing. Despite its small size, Ano Koufonissi has to offer nice culinary choices. Specializing in local fish and lamb, several tavernas can satisfy the hungry tourists that are roaming the beauties of this magnificent destination.
Koufonisia can be reached by sea ferries with one of the Greek sea carriers. That can be up to an 8-hour trip. Avoid the lengthy and wavy trip, skip the lines and cut through queues, by picking private Helicopter as your luxurious way to this gem of the Aegean. Reach lavishly and in comfort by booking your private helicopter with Zela Jet now!
Popular private charter routings from/to Koufonisia.
Private helicopter Koufonisia from/to Paros 
Private helicopter Koufonisia from/to Naxos 
Private helicopter Koufonisia from/to Milos
How much does chartering a private helicopter from/to Koufonisia cost?
To learn more on pricing please send in a request through our website or seek advise directly from our sales team at [email protected]