Milos. Only 35 minutes away from Athens by a private helicopter or airplane. 
---
Milos island belongs to Cyclades group of islands in Greece. Milos is a popular destination in Greece but it still has its own unique features that differentiate it from the rest of the inhabited islands in Greece. It is a destination that satisfies the combination of landscape lovers, beach lovers, history lovers as well as lovers in general, as it is known as the island of the lovers. Its beaches will amaze you, with two of the most famous Sarakiniko beach and Kleftiko beach standing on top of the list. The landscape is volcanic, white lunar. Thus, the beaches maintain a wild look with different minerals and rocks and deep waters, making them look stunning and next to unreal. If you are more of sandy beach type of person, looking for shallow waters and a more relaxing time, there are Achivadolimni, Paliochori and Provatas to cover your needs. Still, there are even beaches for more privacy, like Kastanas and Ammoudaraki.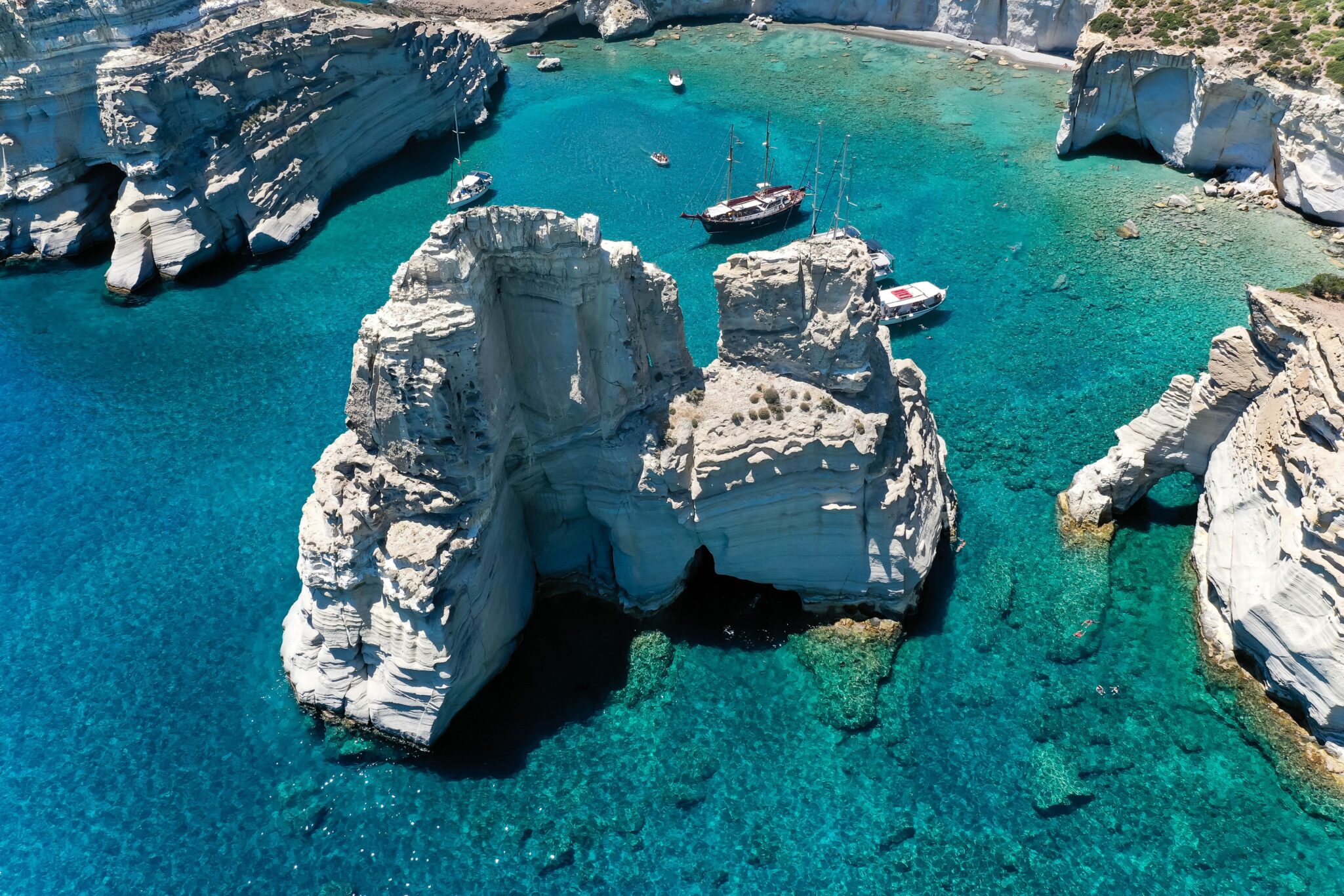 Milos has rich history. First and foremost a volcanic island like Milos is bound to have mining history, with mining operations still active these days, as well as a mining museum. In Milos you can find also catacombs which is not a usual spectacle in Greece. The famous Venus De Milo is a must see and you can also visit the ancient theatre.
The port town is called Adamantas and its capital/chora is called Plaka. The capital/chora Is a picturesque Cycladic town with white houses and narrow streets with rock pavement roads. It is full of restaurants, cafeterias and hotels as well as museums and gift shops. You can visit "Kastro" that was built by venetians in the 13th century as well as go higher and find the 200-year-old Panagia Korfiatissa church.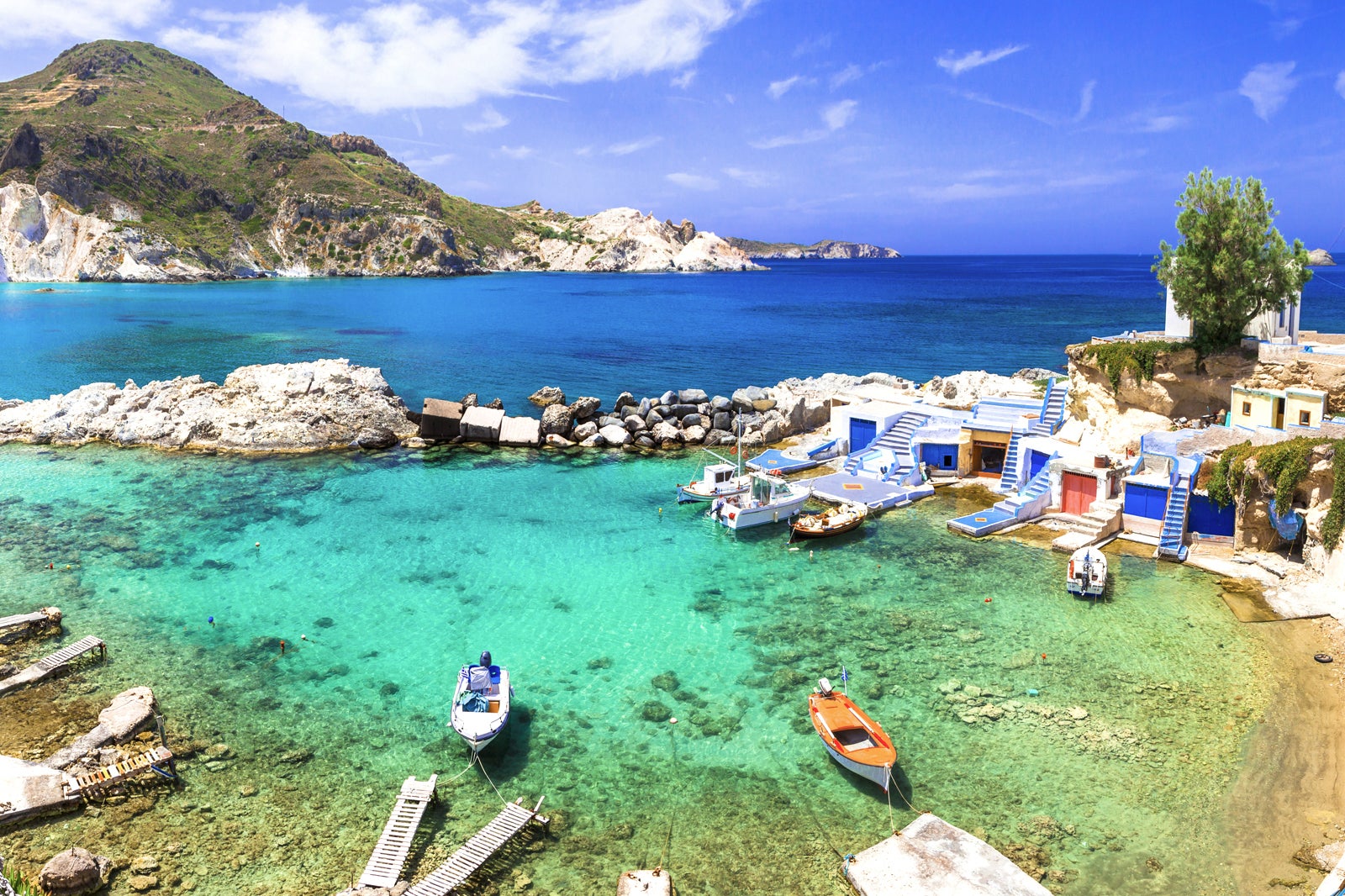 The most popular airports in Milos for private flights are: 
Milos Island National Airport  (MLO / LGML) 
To explore Milos and all its beauty you would need probably 3 to 4 days and in the meantime, you will be tasting delicious local Greek food. Milos is accessible by boat and by commercial flights. One of the most popular and unique ways of visiting Milos though, is by a private airplane or helicopter. Just 45 minutes away from Athens Airport, you can land directly on the island, making your arrival lavish and comfortable. You are only a step away from experiencing this unique beauty up close. Contact Zela Jet and book your private flight now.
Popular private charter routings from/to Milos. 
Private helicopter Milos from/to Santorini
Private airplane or helicopter Milos from/to Paros 
Private airplane or helicopter Milos from/to Naxos 
Private helicopter Milos from/to Antiparos 
Private airplane Milos from/to Zakynthos 
Private airplane Milos from/to Corfu 
How much does chartering a private airplane or helicopter from/to Milos cost?
To learn more on pricing please send in a request through our website or seek advise directly from our sales team at [email protected]