Paros... A dream location just 40 minutes away by helicopter.
---
Paros island is located at the center of the Aegean Sea and it belongs to the Cyclades islands complex.
Being close to other famous Cycladic islands, such as Mykonos, Santorini and Naxos, Paros is mostly known of its large variety of sandy beaches such as Santa Maria, Golden Beach Paros, Punta, and Kolymbithres but there are also several secluded beaches, for those who seek privacy.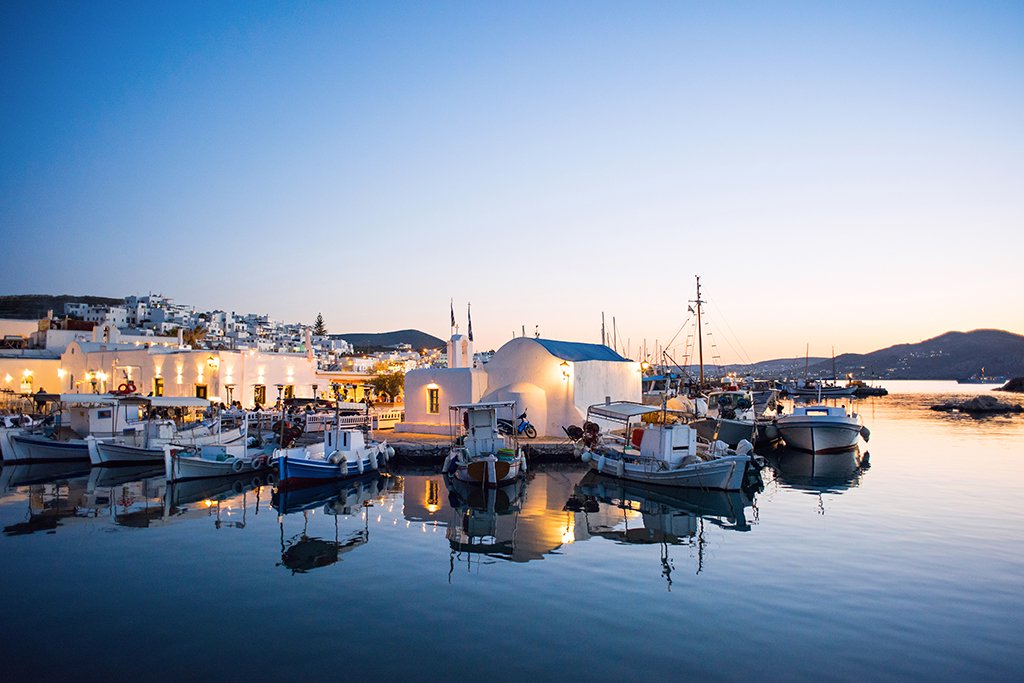 Paros is also considered as a top destination for water sports, such as windsurfing and kitesurfing. It's no coincidence that the Professional Windsurfing World Cup is organized every summer in Paros, attracting water-sport lovers from around the world.
Paros island is a cosmopolitan yet relaxing destination. The two most popular villages are Naoussa and Parikia. Naoussa is a lovely small port, an ideal place for food, coffee and colorful cocktails! Naoussa is a vivid place energy and exceptional nightlife!
Along with Mykonos, Paros is the second island of Cyclades that has become famous for its exciting nightlife mostly at Naoussa village. Numerous bars, clubs and restaurants are at your disposal and the only thing you need to do is to make your own schedule which can be extended until the next morning.
Parikia is the capital of Paros. Its harbor is the major hub for Aegean islands ferries, with several sailings daily from/to Piraeus port. Parikia is built amphitheatrically around the harbor and has a typical Cycladic architecture, with whitewashed houses and colored wooden doors, windows and balconies. One of the most famous churches in Greece, "Panagia Ekatontapiliani which means "the church with 100 doors" is also located at Parikia.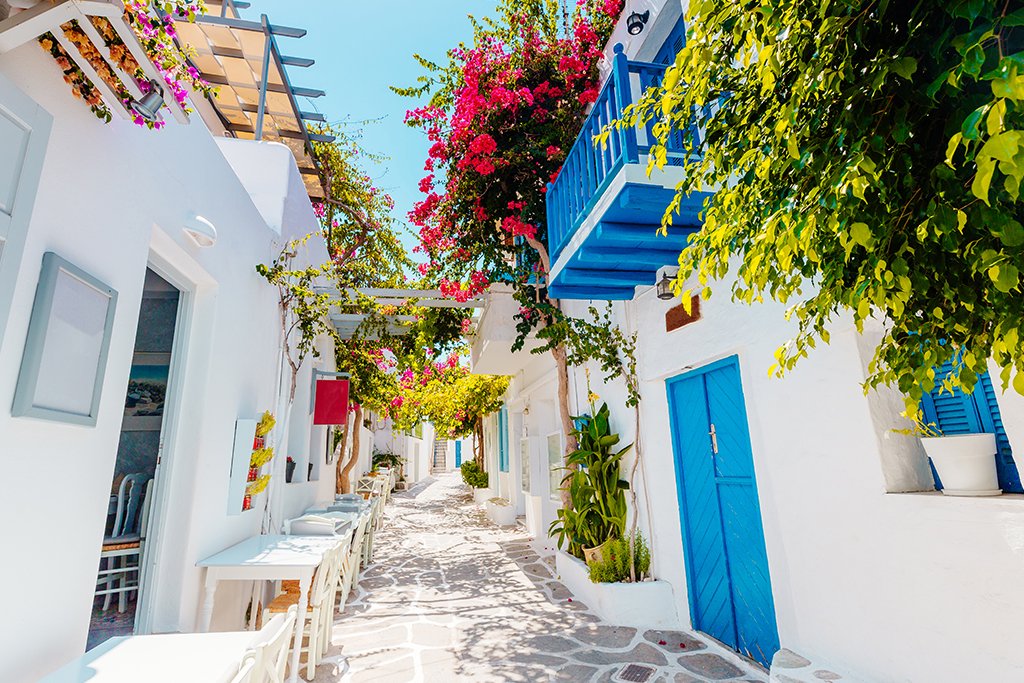 Paros has an airport but it does not operate throughout the day. Due to that, many tourists who want to visit Paros directly after they arrive into Athens Int. Airport, prefer to charter a helicopter so that they land at one of many landing sites of the island.
The most popular airports in Paros for private flights are:  
Paros National Airport (PAS / LGPA)  
Zela Jet can offer you more than 20 different helicopter types so that you reach Paros is just 1 hour upon your arrival in Athens Airport. You can also reach Paros from Mykonos island by chartering a helicopter in just 15 minutes. One of the most popular trips in Greece is to take a helicopter from Athens to Paros, spend 3 to 4 days there and then charter another helicopter to continue the trip to either Mykonos, Santorini or other nearby islands.
Contact Zela Jet, book your helicopter and enjoy your vacation in one of the most picturesque islands In Greece.
Popular private charter routings from/to Paros. 
Private helicopter Paros from/to Naxos 
Private helicopter Paros from /to Antiparos 
Private helicopter Paros from/to Patmos 
Private airplane / helicopter Paros from/to Sofia 
Private airplane / helicopter Paros from/to Rome
Private airplane / helicopter Paros from/to Ibiza 
Private airplane / helicopter Paros from/to Milan
How much does chartering a private charter from/to Paros cost?
To learn more on pricing please send in a request through our website or seek advise directly from our sales team at sales@zelajet.com