Visit Patmos. One of the most significant Christian pilgrimage sites in Greece.
---
Patmos is an island situated at the eastern Mediterranean see and it belongs to Dodecanese complex. Patmos was once voted from Forbes as one of the best places to live in Europe.
It is considered as one of the most famous locations for pilgrimage tourism due to the island's long Orthodox history. According to the tradition, Saint John the Divine was inspired to write the Book of the Apocalypse inside a cave in Patmos. The Cave of the Apocalypse, the Monastery of St. John the Theologian and the Monastery of Patmos are some of the most significant theological sites one can visit.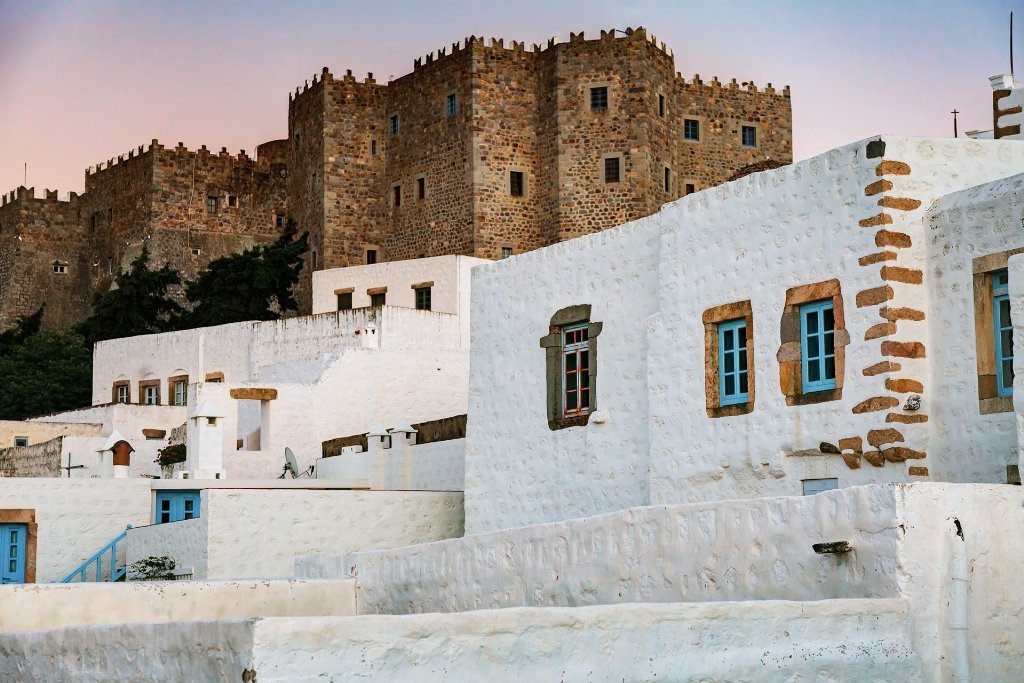 The historic center of Patmos, is Chora. The Monastery of St John the Theologian sitting above it, has been declared a UNESCO World Heritage Site. Whitewashed houses, restaurants with multicultural cuisine, bars and plenty of narrow streets and alleyways dated back to the 15th century for you to stroll for hours.
Apart from its religious heritage, Patmos is a place where you can enjoy relaxing, self-rejuvenating holidays. There is variety of beautiful sandy beaches (Agrio Livadi, Psili Ammos, Geranou) with wonderful clear blue waters. You can enjoy a day under the sun at the beach and in the afternoon have lunch in the seaside tavernas and restaurants. During the evening, you can choose one of plenty bars and enjoy your cocktail under the clear Greek sky.
Patmos is also famous for its hiking options. There are many footpaths across the island which lead to small chapels, hilltops and secluded beaches.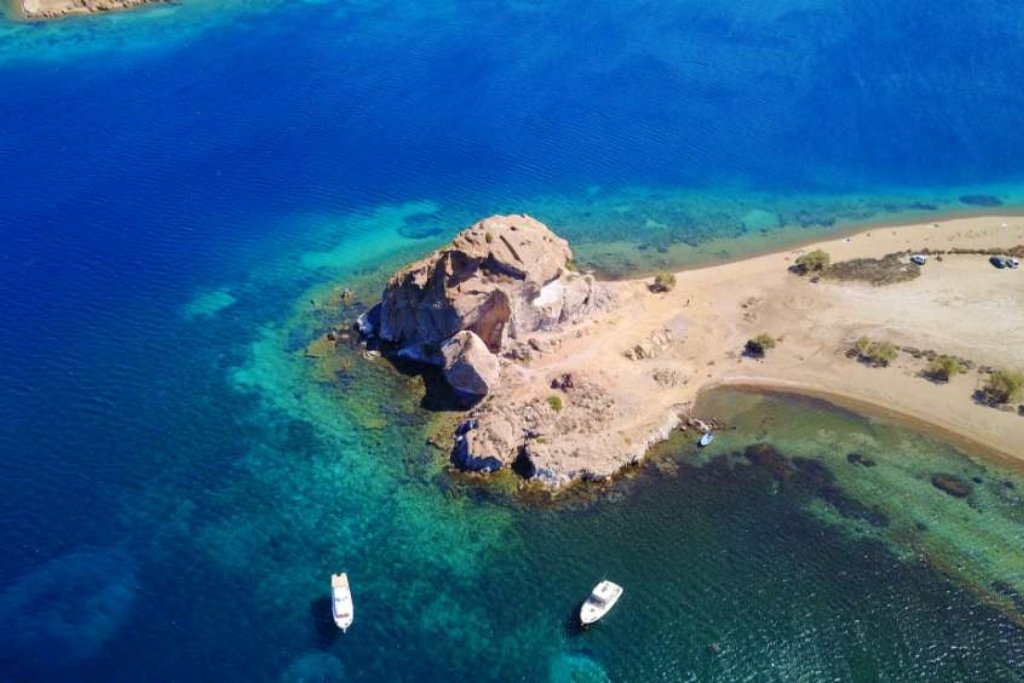 Since Patmos does not have an airport, it can be accessible by boat from Athens closest port (Piraeus). Reaching Patmos by boat would take you about 10 hours. Zela Jet can offer you the alternative way for visiting Patmos by chartering a helicopter. The flight duration from Athens Int. Airport is roughly 1 hour and 30 minutes. 
Zela Jet has direct access to a significant number of helicopters, based at either Athens, or Mykonos and Santorini. This means that if you are situated to any of those locations, you can charter a helicopter which will be cost-effective and will be able to depart just 1 hour after your booking. You can also access Patmos with a helicopter from Kos or Rhodes which are nearby islands with airports reachable by commercial flights. 
All you need to do is contact us via email, WhatsApp or through our request form and you will receive your helicopter quote within minutes.
Popular private charter routings from/to Patmos. 
Private helicopter Patmos from/to Santorini
Private helicopter Patmos from/to Mykonos 
Private helicopter Patmos from/to Paros 
Private helicopter Patmos from/to Naxos 
Private helicopter Patmos from/to Antiparos 
How much does chartering a private helicopter from/to Patmos cost?
To learn more on pricing please send in a request through our website or seek advise directly from our sales team at sales@zelajet.com