Charter a helicopter to Antiparos and meet your favorite Hollywood stars.
---
Antiparos is a small island captivating enough, that Hollywood star, Tom Hanks, decided to start calling it "home". It is located opposite of Paros Island. It is a picturesque Greek island with its white houses, narrow streets, cats wondering around or sleeping under the sun, bright flowers hanging over blue wooden doors and great looking sandy beaches.
Chora/Centre is the main settlement of the island, and welcomes guests with nice restaurants and various shops for pleasure and for making memories. In the center one can find Kastro which means castle in Greek. It was built in 1440 to protect the island from pirate invasions. The castle is not whole after years of passing, but it still is a nice relic of the older ages.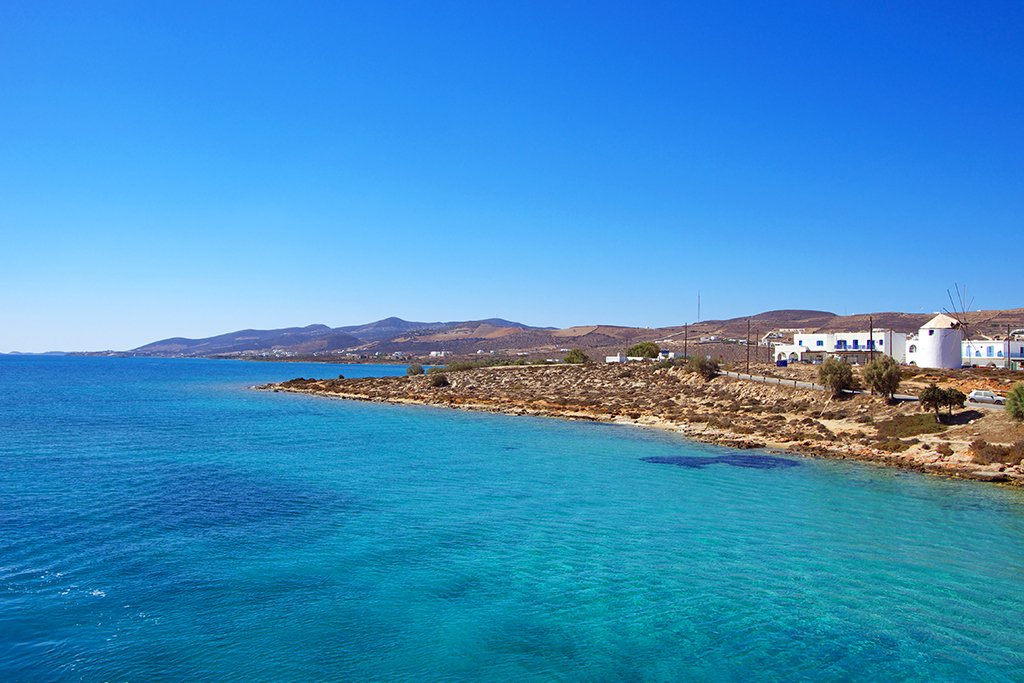 A few great beaches one shouldn't miss are Psaraliki, Sifneiko, Panagia, Theologos. Except of the great Greek Island beaches, Antiparos also provides visitors with the great spectacle of sea caves and secret coves that one can explore and never ever forget their pure natural beauty. There is also the choice of visiting Despotiko Island, which is a small island, a short boat trip away (50 nautical miles) to explore even more beautiful waters and to visit its ancient sanctuary which is open to the public.
Antiparos cave, which is the islands top attraction, can be visited and explored. Many impressive stalagmites and stalactites are the protagonists of the scenery in a cave that is 45 million years old!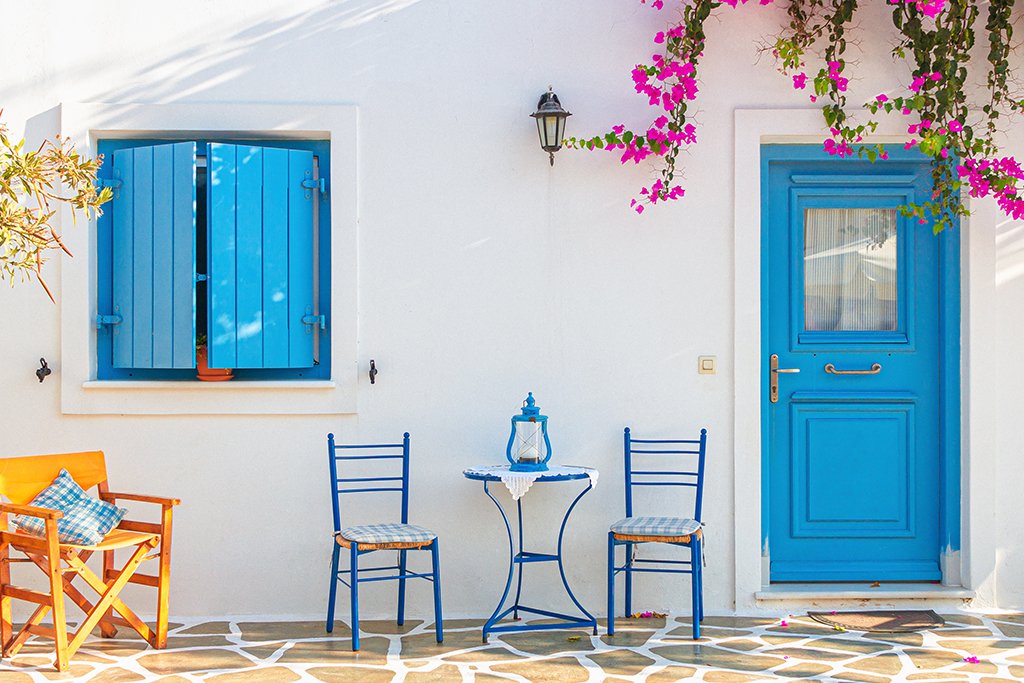 Greek Islands always have a pretty good spot for a golden sunset. Antiparos' spot is Sifneiko beach (which was mentioned above) where you don't want to miss its magical golden hour with your family, partner or just by yourself, taking majestic pictures.
In order to reach Antiparos, you may take a ferry from Athens to Paros and then a connecting ferry to Antiparos. Commercial flight to Paros and then a ferry to Antiparos is another choice. The choice for a lavish, comfortable trip with the fastest route is by helicopter. With a helicopter flight from Athens to Antiparos, in only 45 minutes you can visit this rare gem of the Aegean Sea. One of the most popular routes during the summer season in Greece is also a helicopter lfight from Mykonos or Santorini to Antiparos. Book your flight now with Zela Jet!
Popular private charter routings from/to Antiparos. 
Private helicopter Antiparos from/to Santorini
Private helicopter Antiparos from/to Mykonos 
Private helicopter Antiparos from/to Paros 
Private helicopter Antiparos from/to Naxos 
Private helicopter Antiparos from/to Patmos 
How much does chartering a private helicopter from/to Antiparos cost?
To learn more on pricing please send in a request through our website or seek advise directly from our sales team at [email protected]