Athens
---
Athens is the capital city of Greece, and one of the oldest remaining cities in the world, counting 3'600 years of History.
Famous around the world as the birthplace of civilization, democracy, philosophy and the Olympic Games, among others, Athens is considered as the historical capital of Europe. Athens and Attica district in general have the most important archaeological monuments such as the Acropolis, the Odeion of Herodes Atticus, The Roman Market, Kallimarmaro stadium, the ruins of the Asklepion, the Arch of Hadrian, and The Temple of Poseidon in Sounio.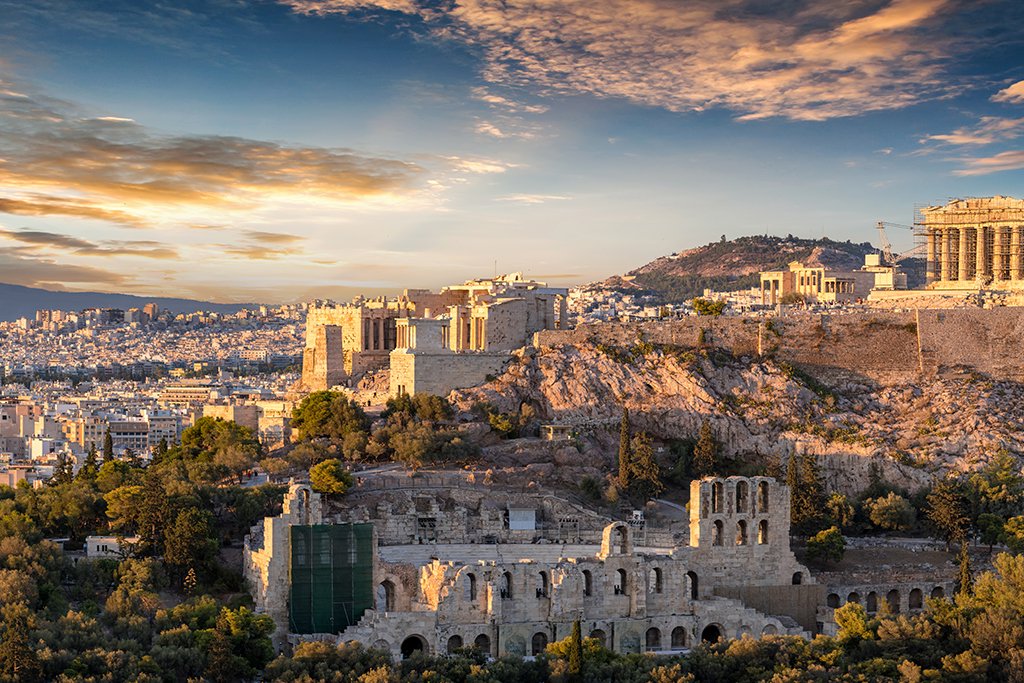 The new Acropolis museum is the place to be for history and culture lovers. Situated at the southeast corner of Acropolis rock, built to house the huge exhibits that were found during the excavations in Acropolis and were too many to fit in the former Acropolis Museum.
Apart from its cultural history, Athens is also considered as an entertainment and nightlife heaven. Filled with a collection of sophisticated hot spots, taverns, restaurants bars and nightclubs that draw in big crowds of both visitors and locals. The options are limitless for those who want to live the experience of having fun until literally the next morning.
Athens is the main transportation hub in Greece, via the main airport Eleftherios Venizelos which is located approximately 35 minutes away from the city center or the 2 ports (Piraeus and Rafina) where ferry boats depart for the Greek islands. From the Airport, Athens is directly connected to all other 38 international or national airports around Greece.
If you are staying in Athens, Zela Jet is offering you the opportunity to visit other locations of significance within just one day by renting a helicopter. You can depart in the morning and visit Meteora, Ancient Olympia, Delfi, Santorini island, Mykonos island or any other location you desire and then return in the evening.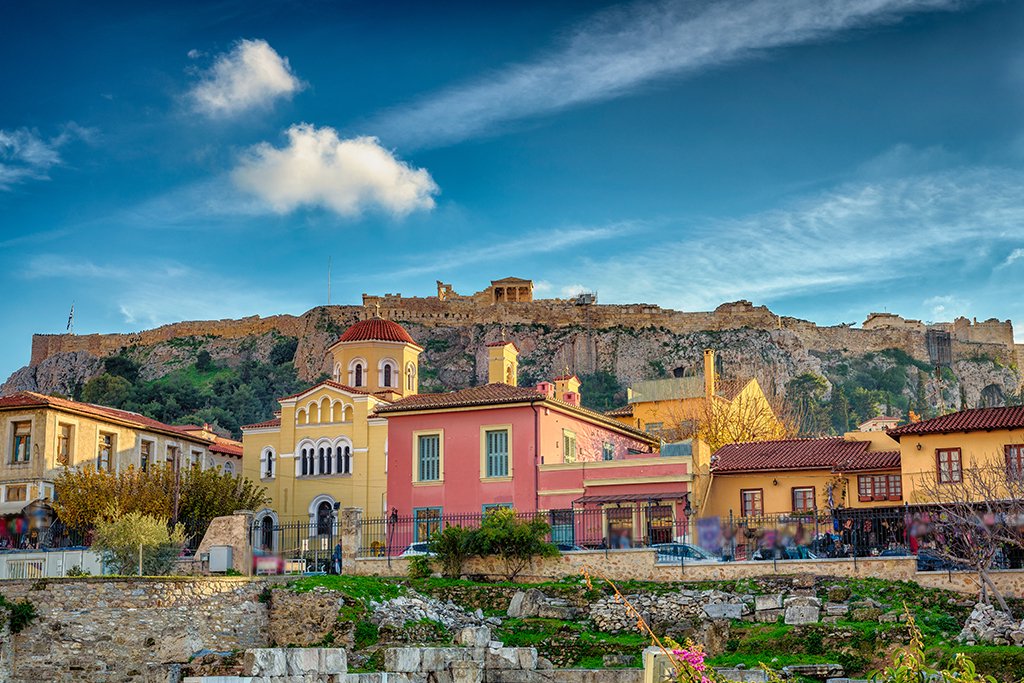 You can also experience Athens by performing a helicopter tour. Zela Jet offers 30 minutes up to one hour sightseeing tours over Attica district so that your experience becomes like no other. You will fly over the center of the City, the Acropolis, the Parthenon, the Olympic Stadium, Lycabetus Hill, the port of Piraeus, the entire coastline up to the temple of Poseidon. Return home form your vacation in Greece with extraordinary photos from above and rememberable memories from one of the most historic places in the world.
The most popular airports in Athens for private flights are: 
Athens International Airport (ATH / LGAV) 
Megara Airport (LGMG)
Tatoi Airport (LGTT) 
Elefsis Airport (LGEL)  
Tanagra Air Base (LGTG)   
Contact Zela Jet and let us make your journey to Athens ever-lasting.
Popular private charter routings from/to Athens.
Private Jet Athens from/to Dubai 
Private Jet Athens from/to London 
Private Jet Athens from/to Ibiza 
Private Jet Athens from/to Paris 
Private Jet Athens from/to Nice 
Private Jet Athens from/to Riyadh 
How much does chartering a private jet from/to Athens cost?
To learn more on pricing please send in a request through our website or seek advise directly from our sales team at [email protected]