Ios. A dream location accesible by a helicopter.
---
Ios belongs to the Cyclades group of islands. It is located between the famous islands, Santorini, Naxos and Paros. Ios is well known for over the charts nightlife. A magnet for young adults all around the world, for extreme clubbing and binge drinking with its many different clubs. Beautiful beaches and beach bars with private pools, are the main protagonists for all the younglings where they can party in the daytime too.
Even though all the above information is true, Ios is not only for the young and wild. It has many things to show from the Greek culture, history and customs. Ios' port is called port of Ormos. From Ormos, just a 15 minutes uphill walk (with an interesting amount of stairs) will lead you to the Mainland/Chora of the island. There you will find a beautiful combination of Aegean beauty with narrow streets, whitewashed houses and blue-domed chapels. By day it is a place with many restaurants, gift shops to visit as well as churches and windmills decorate it even more to make your walk even better. Of course, by night it turns into a wild party filled with youth around the streets dancing and drinking the night away.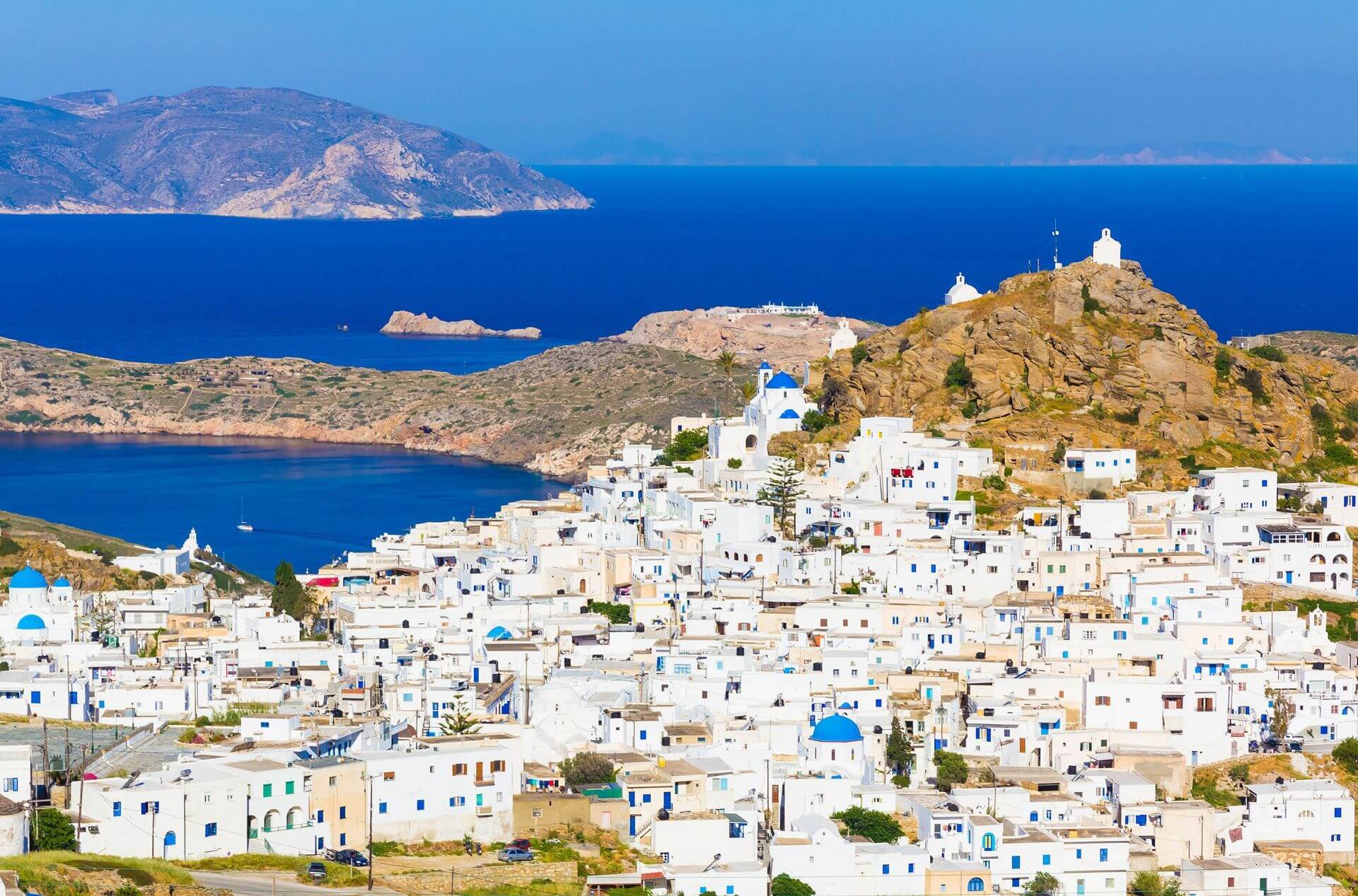 The most famous beach is that of Mylopotas but the island has other quieter ones, for those who do not want to be involved with all the partying. As a Greek island it provides great tastes with local food and Greek wine. There are also Greek tavernas that are directed to people that want to dance and have fun in a less wild manner.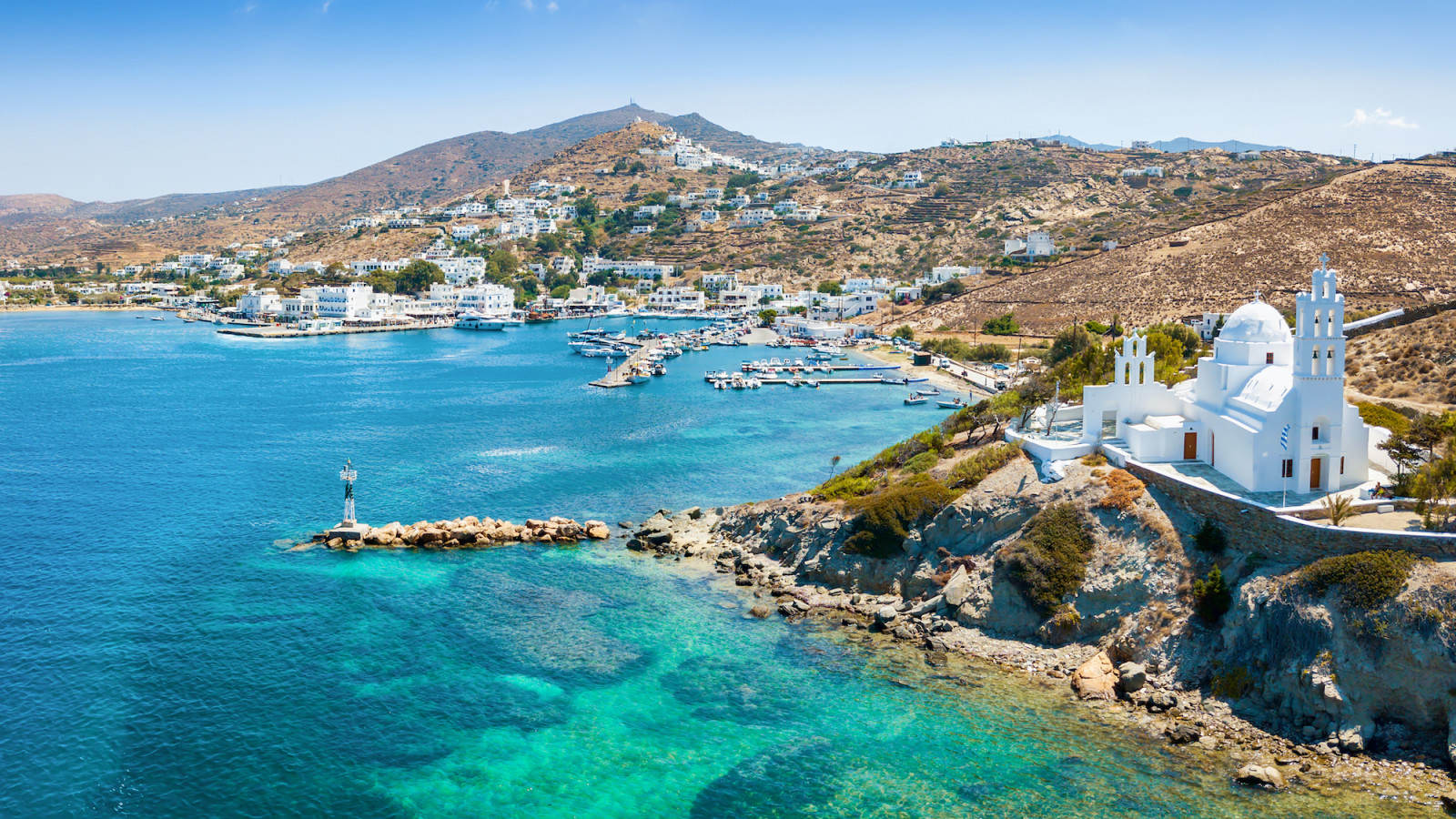 Ios can be a pleasure to history lovers too. Visit the most well-known church (amongst the 365 of them on Ios) is Panagia Gremiotissa. It is built on the edge of a cliff in Chora's highest spot, giving a spectacular sea view. One can see the ruins of the Medieval fortress and visit Skarkos, which is an early Bronze Age settlement. Skarkos is available for visiting and it is accessible for people on wheelchairs as well. One shouldn't forget that Ios is said to be the resting place of one of the world's greatest literary artists that ever existed, author of the two epic poems, the Iliad and the Odyssey, Homer.
In order to reach Ios, you may take a ferry from Athens and reach in 6-7 hours. The choice for a lavish, comfortable trip with the fastest route, is to travel there by helicopter. A helicopter flight from Athens to Ios, is around a 45 minutes trip. Reach out to us and explore this beautiful destination. Book your flight now with Zela Jet to Ios!
Popular private charter routings from/to Ios
Private helicopter Ios from/to Paros 
Private helicopter Ios from/to Milos 
Private helicopter  Ios from/to Antiparos 
Private helicopter Ios from/to Naxos 
Private helicopter Ios from/to Patmos  
How much does chartering a private helicopter from/to Ios cost?
To learn more on pricing please send in a request through our website or seek advise directly from our sales team at [email protected]