Mykonos. Fly your way to the most popular island in Greece. 
---
Mykonos is located in the South Aegean, part of the Cyclades island formation. Chora, is the glamorous capital of the island with the windmills and Little Venice as its trademark. Mykonos is the most famous cosmopolitan island in Greece. Luxurious hotels, award-winning restaurants, pulsating nightlife and amazing beaches are the pieces of a captivating puzzle called "The Mykonos Experience".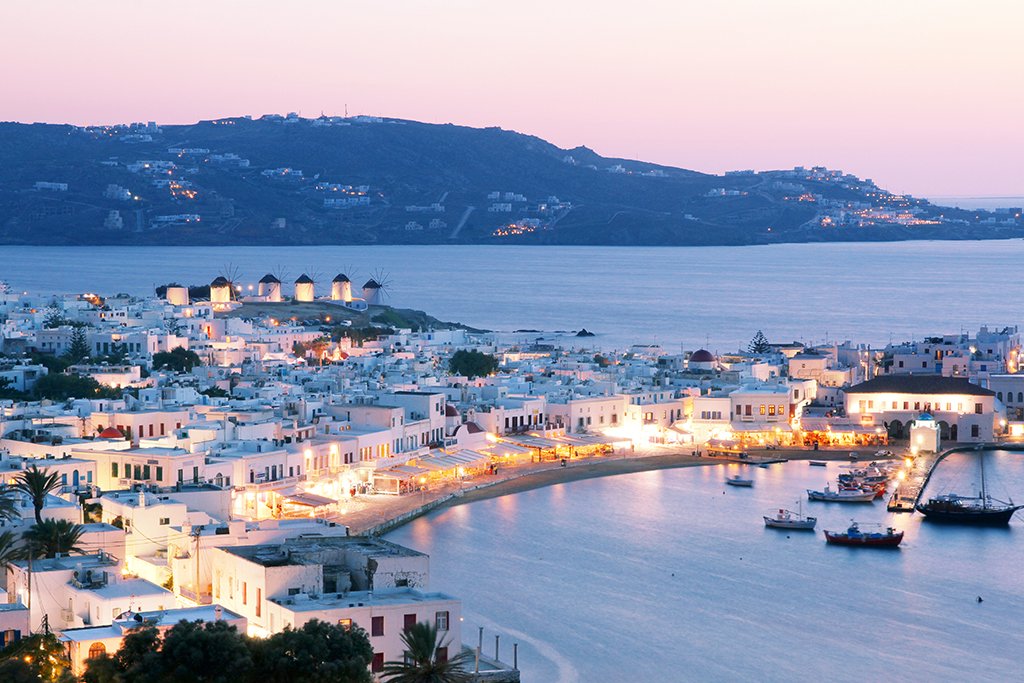 Members of the international jet set, musicians, intellectuals, politicians have all walked through the alleys of Chora. partying until the break of dawn, experiencing unforgettable moments. The island's visitors can have fun at its beach bars and clubs, shop at its designer boutiques and experience the unique sunlight of Mykonos that was praised by many artists. Its wonderful beaches, which are considered to be among the most beautiful ones of the Aegean Sea, make the island stand out from the rest.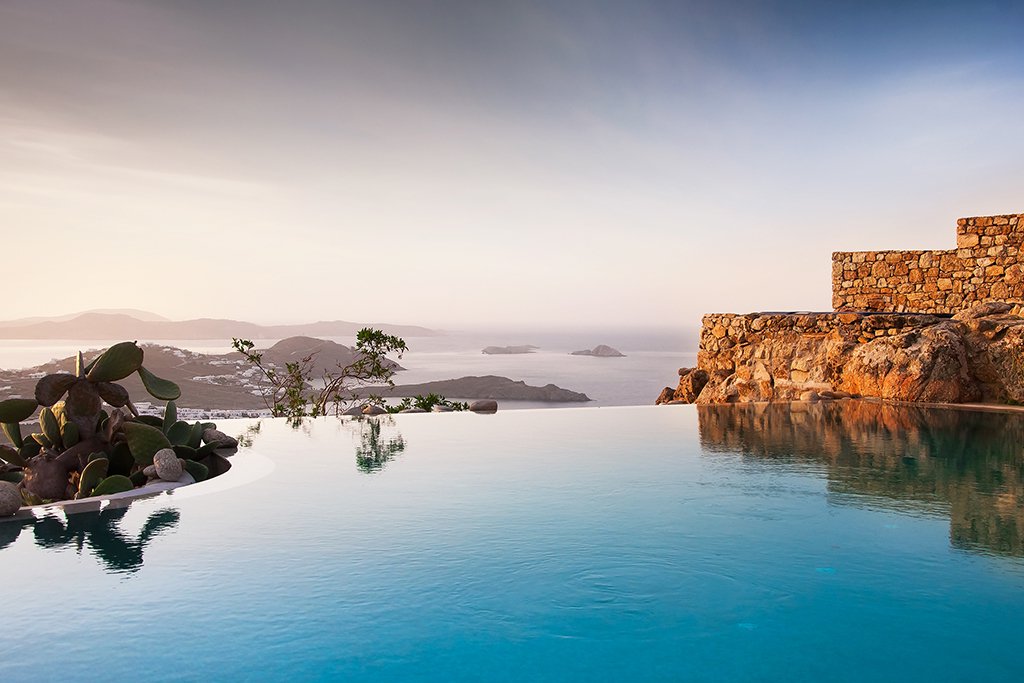 In Mykonos you will find some of the most captivating luxury hotels in the eastern Mediterranean. The synonym of Mykonos accommodation is incomparable luxury. "Unless you have seen the houses of Mykonos, you can't pretend to be an architect. Whatever architecture has to say, it is said here. Le Corbusier, famous architect" Mykonos is not only partying until the sunrise. It is one of those places where you can combine epic nightlife and serenity. You will find remote beaches, small taverns and peaceful villages where you will enjoy Greek hospitality and tranquility.
Mykonos is accessible by boat and by commercial flights. One of the most popular ways of visiting Mykonos though is by helicopter. Just 35 minutes away from Athens Airport, you can land directly in one of at least 10 hotel helipads and many more landing sites, making your arrival in style and comfort. Statistically, the airport of Mykonos is one of the bussiest airports in Europe during the summer season. For that purpose, the majority of VIPs visiting the island is using helicopters in order not feel insecure with flight delays and aircraft unavailability.
There are approximately 20 helicopters based in Athens and Mykonos, ready to take-off just 1 hour after a booking.  From light single-engine helicopters to twin-engine VIP helicopters, it's more than certain there will always be one available for your flight.
The most popular airports in Mykonos for private flights are: 
Mykonos International Airport (JMK / LGMK) 
Zela Jet gives you the opportunity to visit the beautiful island of Mykonos, and discover its beauty up close. All you have to do is contact us and book your private helicopter flight to Mykonos.
Popular private charter routings from/to Mykonos.
Private Jet Mykonos from/to Larnaca 
Private Jet Mykonos from/to Abu Dhabi 
Private Jet Mykonos from/to Ibiza 
Private Jet Mykonos from/to Riyadh 
Private Jet Mykonos from/to Beirut 
How much does chartering a private jet from/to Mykonos cost?
To learn more on pricing please send in a request through our website or seek advise directly from our sales team at [email protected]