Start your sunny vacation on a private jet to Ibiza.
---
If you can hear party tracks and dance-worthy hits, you're inching closer to Ibiza. Renowned as a top-rated summer vacation spot, this Spanish island is definitely not for homebodies. Its bursting nightlife is brimming with things to do, dance to, and have fun with – all with bright sunny vibes. And the best way to plunge into them is to rent charters to Ibiza.
Commercial airlines can rarely meet your summer vacation needs as you have your sights set on Ibiza. On top of that, if it's a spontaneous trip, you will likely have trouble snagging a seat. In high season, all cheap flights to Ibiza operated by commercial airlines are often overbooked, which may put your vacation in jeopardy.
At Zela Jet, we won't let this happen. We have private jets of all sizes and range types – available all year round. By booking one to Ibiza, you can whoop it up as you get aboard and enjoy the astounding views of the Mediterranean Sea.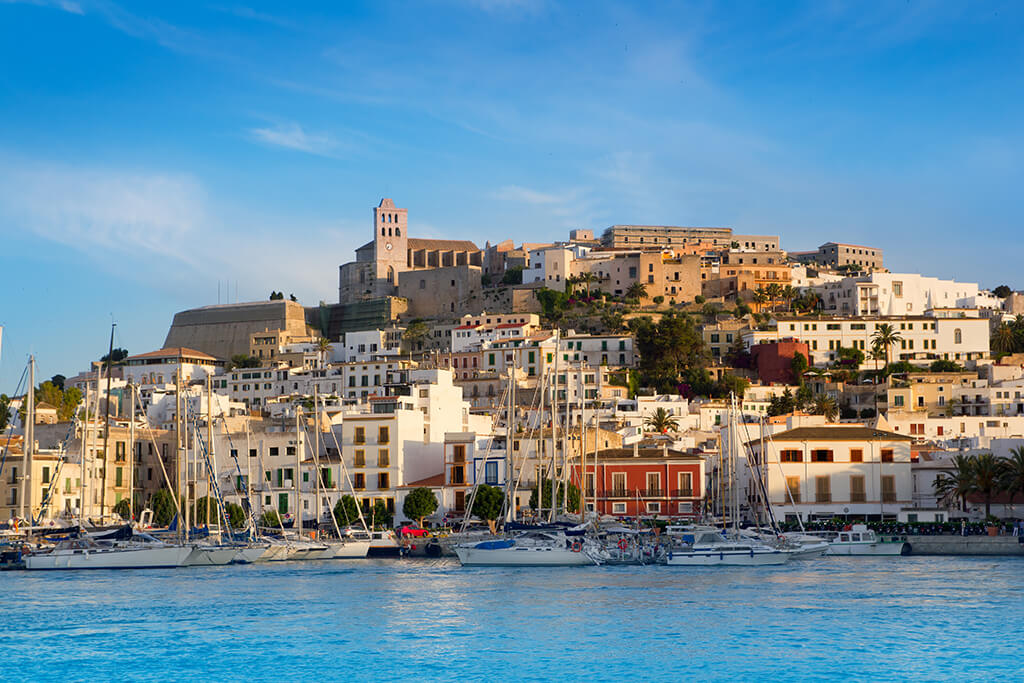 The supreme comfort of chartered Ibiza flights
There's always a cushioned seat waiting for you on chartered flights. You can choose from jets with different capacity limits to accommodate all holidaymakers you're traveling with. A family vacation? Consider light jets and turboprops. Traveling to Ibiza with friends? At Zela Jet, we have a range of midsize and heavy airplanes for up to 16 people. For the icing on the cake, we have executive airliners that can accommodate super-large groups.
When you go with charters, you can:
enjoy direct flights to Ibiza with no landing in between
lose yourself in excellent first-class onboard amenities
plan your flight down to the last detail, including day or night arrival times
book a one-way or round trip to Ibiza
avoid luggage weight and size restrictions imposed by commercial airlines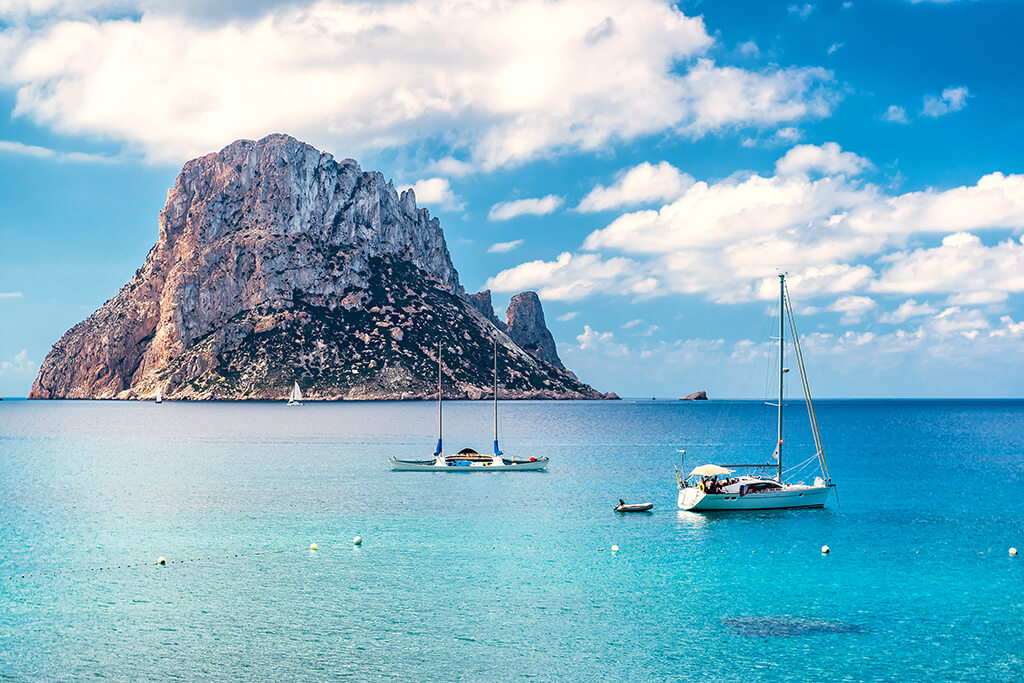 Your luxury way to Ibiza Airport
Our pilots will take you to Ibiza Airport, from where you can get to Ibiza Town, the island's magnificent beaches, and nightlife gems within minutes. For extra convenience, we can arrange an airport transfer to wherever you're headed. If you request our ground transportation service, our driver will be waiting to meet you at the airport once you step off your plane to Ibiza.
The most popular airports in Ibiza for private flights are: 
Ibiza Airport (IBZ / LEIB) 
Zela Jet can help you have the best, fun-filled vacation of your life. Make no mistake: it starts with chartering a private jet to Ibiza!
Popular private charter routings from/to Ibiza.
Private Jet Ibiza from/to Mykonos
Private Jet Ibiza from/to Athens
Private Jet Ibiza from/to Santorini
Private Jet Ibiza from/to Dubai 
Private Jet Ibiza from/to Barcelona 
Private Jet Ibiza from/to Paris 
Private Jet Ibiza from/to Geneva
Private Jet Ibiza from/to Nice 
Private Jet Ibiza from/to Riyadh 
Private Jet Ibiza from/to Amsterdam 
Private Jet Ibiza from/to Madrid
Private Jet Ibiza from/to Lisbon 
How much does chartering a private jet from/to Ibiza cost?
To learn more on pricing please send in a request through our website or seek advise directly from our sales team at sales@zelajet.com