Tel Aviv  
---
Tel Aviv is a city that belongs in the beautiful country of Israel. It is the second biggest city of Israel; a coastal city and it is well known for being a modern touristic choice of travel. It has both historical value as well as a great nightlife and it is known to satisfy even the most demanding travellers. Tel Aviv is also a UNESCO World Heritage Site since 2003, earned by its beautiful white Bauhaus-style buildings. One can find the ancient port city of Yafo (Jaffa) there as well. Visiting the ancient port town of Yafo, one should know that it is the only port in the world that has been inhabited throughout its entire 4000 years of history. It is said that this is the port from which Jonah tried to flee from God, before he was swallowed by a fish. Other from its history Yafo has to offer restaurants bars shops and is an entertaining place to visit alongside its flea market.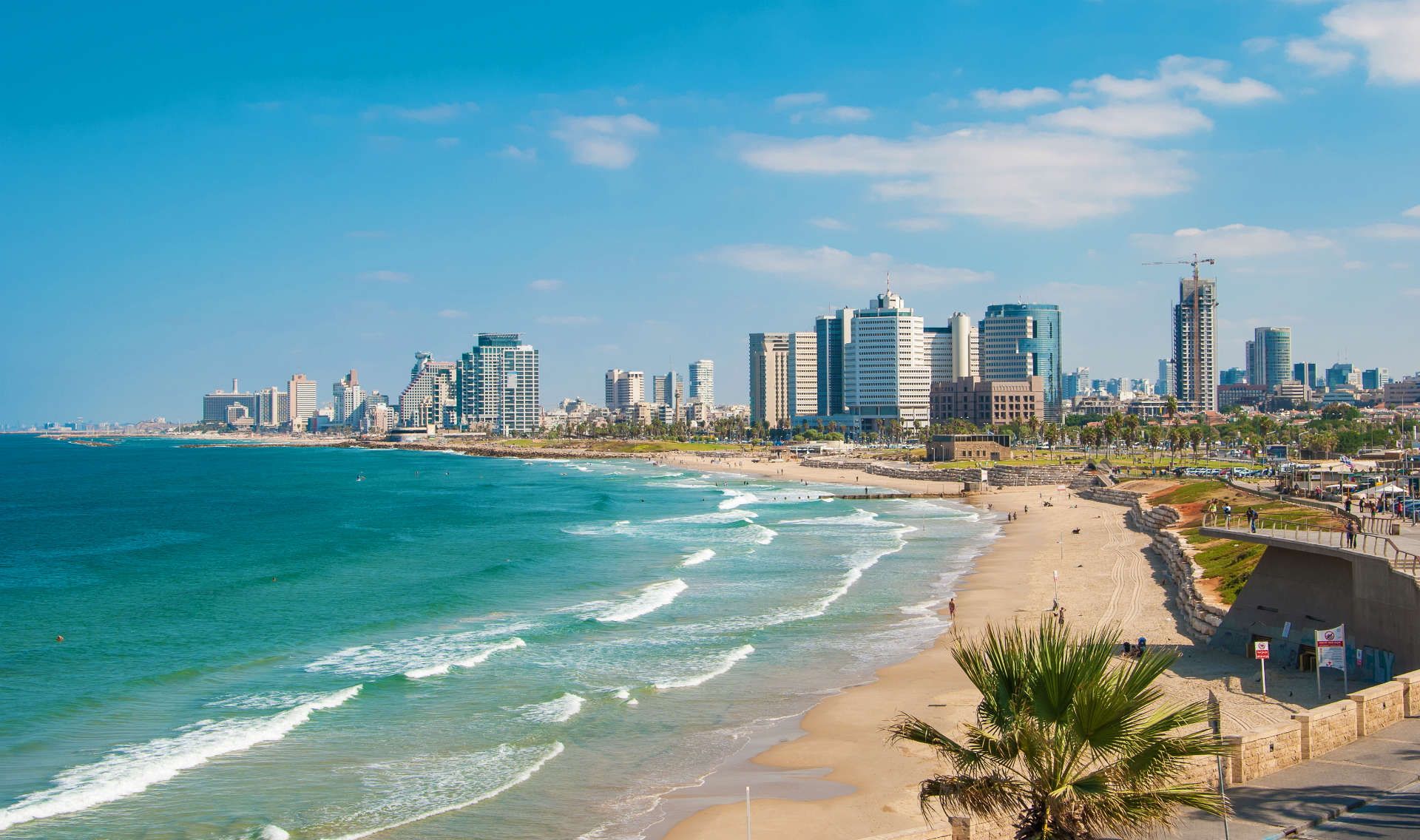 If you are an admirer of art, a great place to visit is none other than Tel Aviv's Museum of Art. It is the biggest in the city and houses great works from well-known artists from 16th to 19th century. Two museums one can also visit are the Museum of Jewish Diaspora and the Eretz Israel Museum that depict the history of Israel.
For the beach lovers, let's not forget that Tel Aviv waters are Mediterranean and the beach life there is something you would want to miss. Sun, sea and sky scrapers is the unique scenery that Tel Aviv provides. Awarded as one of the best ten beaches in the world, is well known for its long safe beaches and the warm crowd it gathers for various beach activities whenever the weather is hot. It provides beaches according to different preferences. For example, Tel Baruch Beach is a very good beach for families with wide sandy stretches and access to parking and on the other hand Hof Hadatiyim has separate beaches for both men and women due to its whole purpose being religious. There are also beaches like Hilton Beach that are open to the gay scene and is for relaxing day or night.
Chartered private jet flights to Tel Aviv, Israel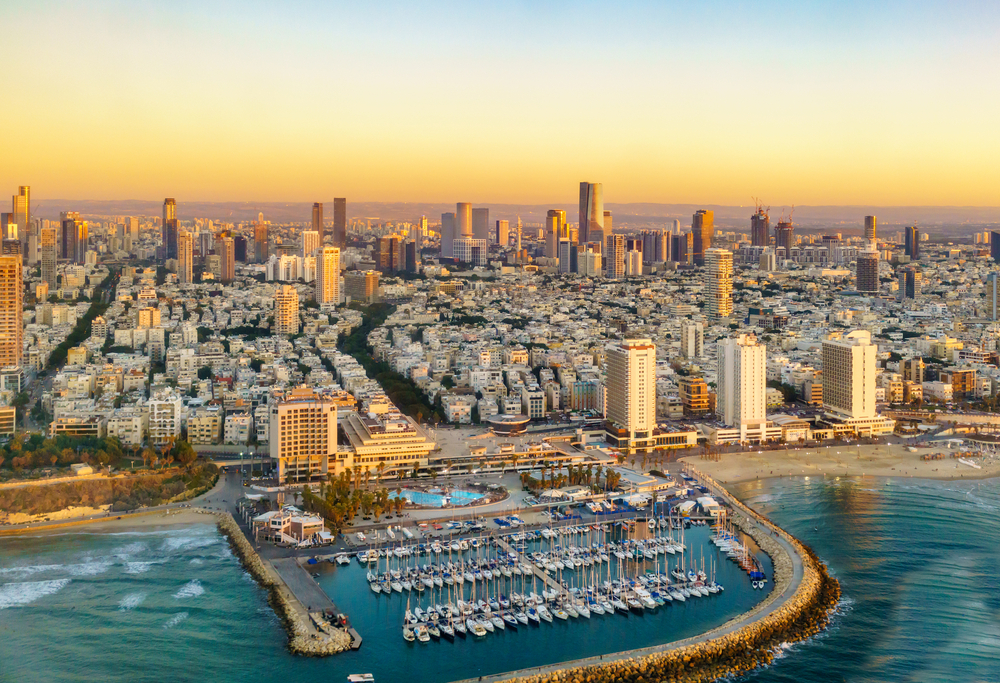 Nightlife in Tel Aviv is widely known to be incredible, having the title of the city that never stops. It is a city full of night clubs and restaurants alongside locals that know how to party and relax from their daily routines. The food is rumoured to be delicious, regarding the traditional choices as well as other plates. The shopping scene is also very strong, with the hottest chains worldwide, even though not very cheap, they really like their shopping.
The most popular airports in Tel Aviv for private flights are: 
Ben Gurion International Airport (TLV / LLBG) 
Haifa Airport (HFA / LLHA) 
Ramon Airport (ETM / LLER) 
Commercial flights to Tel Aviv are not known for being cheap, so considering a more comfortable choice is a great approach. With a short private flight from Larnaca to Tel Aviv, one can reach this beautiful destination in a luxury and lavish way. Larnaka to Tel Aviv is less than an hour flight. Another popular route is Paphos to Tel Aviv. Paphos to Tel Aviv is again near an hour away from our beautiful destination by private jet. Arrive in Tel Aviv in comfort, without queues and lines, for an amazing experience. Book your flight with Zela Jet now!
To read more about flights from Cyprus to Israel please click Here
Popular private charter routings from/to Tel Aviv.
Private Jet Tel Aviv from/to Mykonos
Private Jet Tel Aviv from/to Athens
Private Jet Tel Aviv from/to Santorini
Private Jet Tel Aviv from/to London 
Private Jet Tel Aviv from/to Paris 
Private Jet Tel Aviv from/to Geneva
Private Jet Tel Aviv from/to Nice 
Private Jet Tel Aviv from/to Rome
How much does chartering a private jet from/to Tel Aviv, Isreal cost?
To learn more on pricing please send in a request through our website or seek advise directly from our sales team at [email protected]