Explore the beauty of Northern Greece starting with the city of Thessaloniki by chartering one of our private airplanes or helicopters from Athens.
---
Thessaloniki or Salonica as the Greeks call it, the city that almost became the capital of Greece. The city that today is the capital of Macedonia. The second largest city in Greece, called co-capital that provides its visitors as well as any capital, with great historical importance, too many great places to visit, tasty Greek food and a nightlife that is rumoured to be even better than that of the actual capital. "No man will be without a homeland, as long as Salonica exists" Nikephoros Choumnos (Byzantine scholar 14th century) said.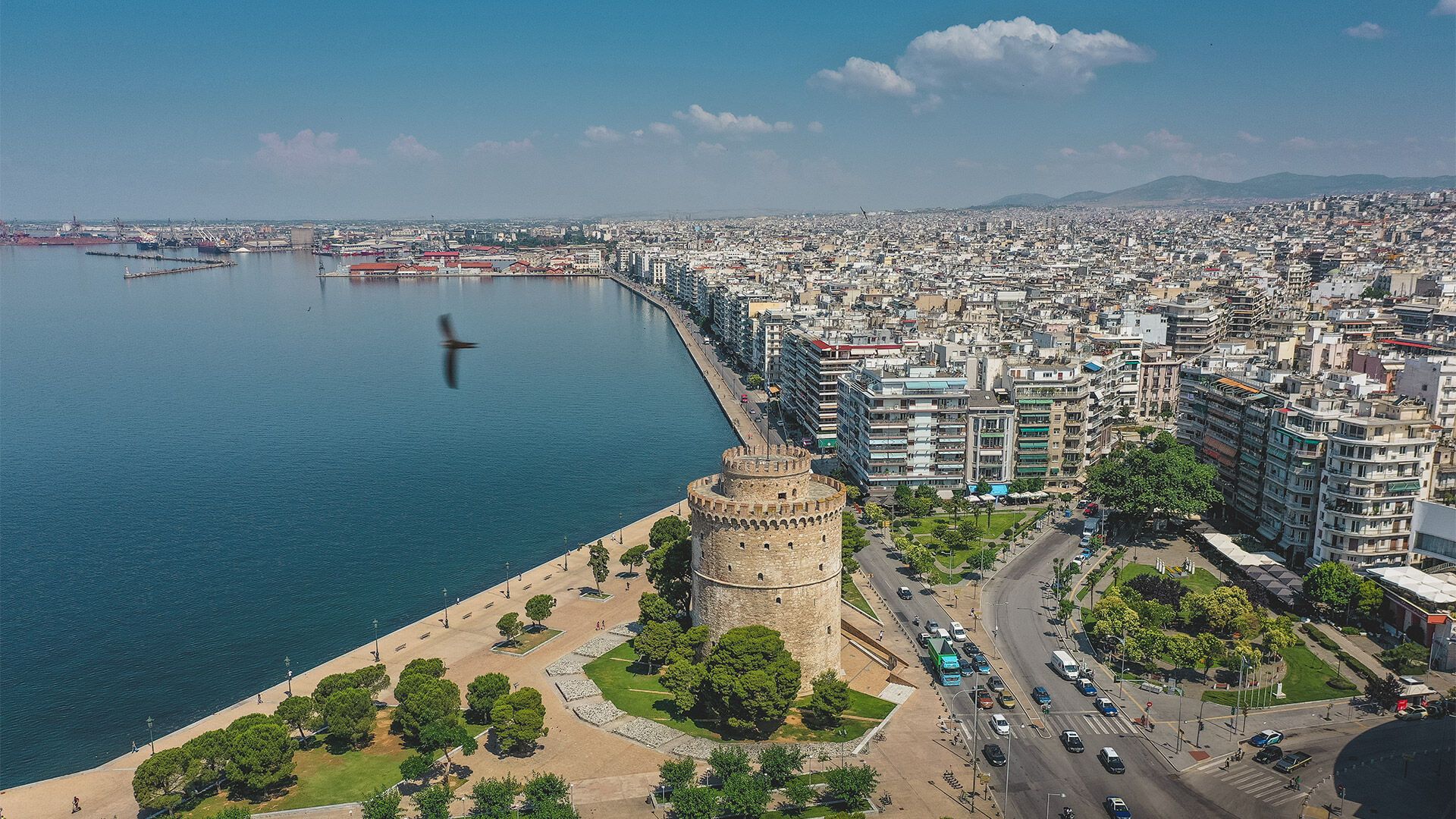 A city that was founded in 315 BC by King Cassander of Macedon, whom named it after his wife "Thessaloniki" that was the half sister of Alexander the Great. It succumbed to Roman rule in 168 BC. Thessaloniki became one of the most important trade centres in the Roman Empire years. Various public buildings and churches were built that period and many of these early Christian and Byzantine churches survive till today. UNESCO declared them as World Heritage Monuments. By the end of Byzantine, Thessaloniki was sold to Venice, until it was captured by the Ottomans in 1430. At that point of time many Orthodox churches were turned to mosques. As Thessaloniki was freed by the Ottomans in 1912, in 1917 a great fire burnt the old town in great extent. In WWII a great part of the town was bombed and destroyed as well.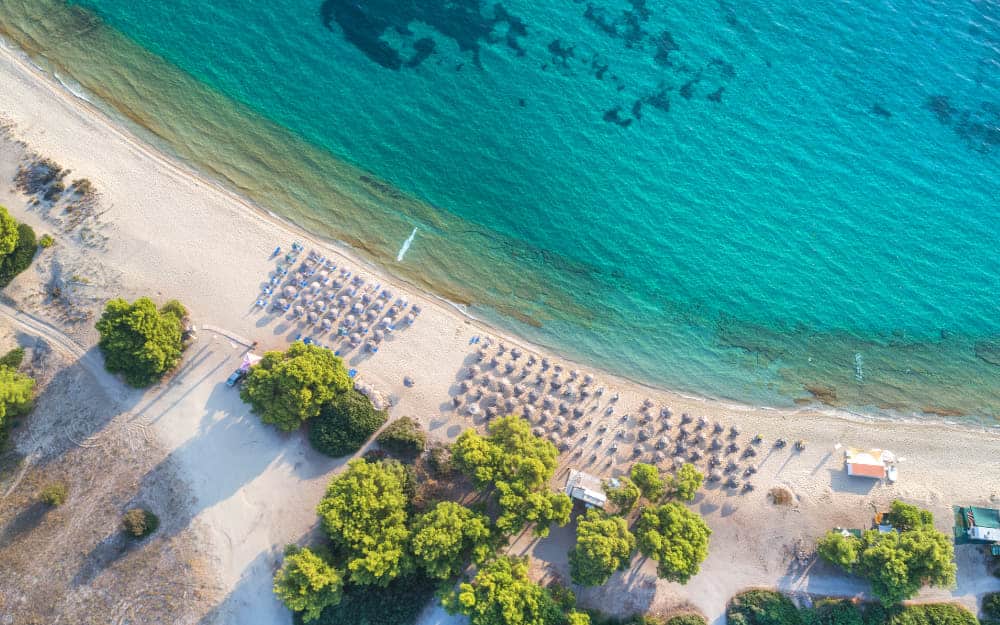 Historic monuments and sites that shouldn't be missed are all round town. The White Tower that was erected in the late 15th century by the Ottomans and is the landmark of Thessaloniki and stands proud accessible to visitors. The Rotunda has been initially built by Constantine the Great in 322-323 AD as a mausoleum and in later centuries became a Christian church and Ottoman Mosque. The arch of Galerius or as Greeks call it Kamara, originally formed an integral part of the palace of the emperor Galerius. Erected in the late 3rd century and early 4th century. The Church of the Acheiropoietos built in 450 AD that later became one of the first Ottoman Mosques. The church of Aghios Dimitrios which started in the Roman Era as a small chapel dedicated to Aghios Dimitrios the Martyr, and then was turned into a bigger Church that survived until the 1917 fire. The Eptapirgio Castle also known with its old Turkish name Yenti Kule. Eptapirgio became an enclosed castle in the 12th century. Later the the Ottomans' made it their headquarters after 1430. Finally, it became a notorious prison. Aristotelous Square is another honourable and famous option to go and experience as well as the Archaeological Museum of Thessaloniki and the Museum of Byzantine Culture. Since Thessaloniki has a great history, there are still more places to go and visit. You have to make sure to dedicate a good amount of time in this magnificent co-capital to let everything sink in.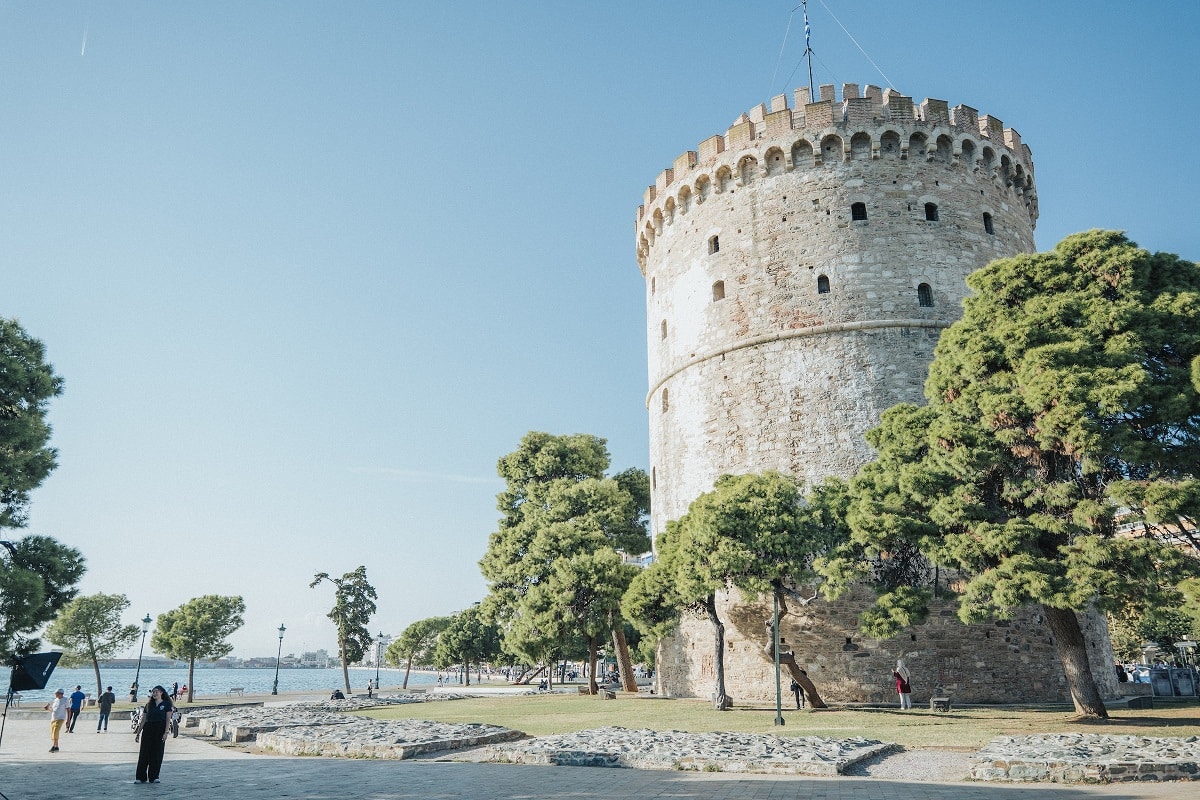 Except its wonderful history Thessaloniki can provide great entertainment. Have a walk in the waterfront near White Tower and stop in one of the countless restaurants or cafeterias to have a snack or a beverage. Go for limitless shopping in Tsimiski street, visit historic cafeterias and bars at night. Having a marvelous nightlife, every corner has its own hidden (or not hidden) treasure to experience. Visit the famous Ladadika district and enjoy the live music and musical scene. Just set your feet out of your hotel/room and enjoy the countless styles and tastes of entertainment from the locals, combined with university students full of energy and tourists. High-end restaurants and lavish dining options, as well as ouzeries (Greek term for small taverns mainly for alcohol and "mezes") and tavernas have made Thessaloniki very famous for its culinary experience. Many cultures with many tasty outcomes. Don't forget to try the famous Patsa and Bougatsa though, since they are iconic Thessaloniki plates.
A short trip away are many wonderful picturesque beaches of Halkidiki for summer activites. Mount Olympus (the tallest Greek mountain) is also a short trip away along with other archaeological destinations, caves, waterfalls and lakes.
The most popular airports in Thessaloniki for private flights are: 
Thessaloniki Airport Makedonia (SKG / LGTS) 
Kavala International Airport "Alexander the Great" (KVA / LGKV) 
To reach Thessaloniki, one can use the train from Athens or a commercial flight. The fastest and more comfortable way to reach Thessaloniki though is through a private flight or private helicopter. Cut the lines, skip the queues and miss the crowds to reach this wonderful city, relaxed and in the most luxurious way. Go private with Zela Jet and book your flight now!
Popular private charter routings from/to Thessaloniki.
Private airplane / helicopter Thessaloniki from/to Paros 
Private airplane/  helicopter Thessaloniki from/to Naxos 
Private airplane / helicopter Thessaloniki from/to Corfu 
Private airplane / helicopter Thessaloniki from/to Skiathos
Private airplane / helicopter Thessaloniki from/to Antiparos
Private Jet Thessaloniki from/to Larnaca 
Private Jet Thessaloniki from/to Rome
Private Jet Thessaloniki from/to Sofia 
How much does chartering a private jet from/to Thessaloniki cost?
To learn more on pricing please send in a request through our website or seek advise directly from our sales team at [email protected]